What Are the Best Choices for Women Who Want to Meet Millionaires
For women who really want to meet millionaires, there are far more options in 2019 than there have ever been. Also, as you probably would expect, given the way communications worldwide are so much easier and the marketing of people as global brands abounds, there are far more millionaires around - with a high percentage being the nouveau rich sports stars, movie stars and tech millionaires.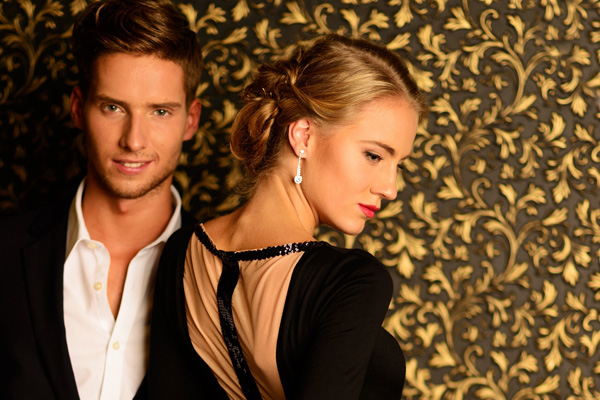 Even 10-15 years ago, for women looking for millionaires the choices were relatively limited. Online dating was in its infancy and the limited choices such women had possibly involved them having to move to a larger city to be near centres of wealth, or frequent places where millionaires might congregate.
Some of the options were unlikely to produce results or be time effective, but women who were keen to meet millionaires were willing to take the chance that, by frequenting bars or clubs or restaurants well known enough for millionaires to visit, they might, just might, on the off-chance, find their man of their dreams. Of course, there may have been other attractive young women waiting around hoping to find a millionaire and so competition may well have been fierce. Not to mention the expenses which such women had to incur: getting made-up beautifully, wearing expensive clothes and generally looking the part so that a millionaire might look her way and be interested enough to engage in a conversation!
So, in summary, there were a limited number of accessible millionaires; more women than men and very much a hit or miss approach to dating and looking for the right millionaire.
But how things change and, as on-line dating gradually became more and more popular, operators of such sites began to fine tune the products they were offering; more and more niche dating sites appeared allowing women specifically looking for millionaires to focus on their search and achieve a far greater chance of success than ever before.
Why...? Well, such millionaire dating sites could offer interested women the opportunity to:
Seek prospective millionaires from the comfort of their own home; no need to travel to venues in another town or city only to find that there were no available millionaires on the day or night; no need to spend time and money only to be frustrated at the lack of success, or the suitability of the people they meet
Join millionaire dating sites quickly and easily, with most sites offering flexible membership packages; indeed, many offer a free preview of other members on the site and concise summaries of the benefits of membership so that the lady in question can make a judgement about the suitability of the site before she actually joins
Get access to lots of eligible millionaires, all of who are looking for a new relationship or new partner; the benefits of having a pool of millionaires to choose from are immense and eliminates any chance of misunderstandings in a club or bar when a man the woman is keen on is not actually available or even, worse, not a millionaire
Join a site where all parties are on the same wavelength and with the same intentions; the woman can also chat at length with her prospective millionaire about his likes and dislikes, hobbies and business interests; she can see his photos, maybe share some of her own, and get to know him before making the decision to meet
Have the comfort that most of the more reputable millionaire dating sites go to some lengths to try and verify that its millionaire members are who they say they are and, indeed, millionaires
In modern times, there is no better choice for women looking to find a millionaire to date or even marry than choosing one of the specialised millionaire dating sites as the attractions and benefits are considerable.