Where's the Best Place to Find a Millionaire in the UK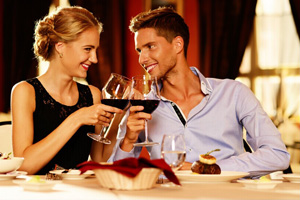 Where's the best place to find a millionaire in the UK? is a question often asked by many young women looking to find a rich, preferably handsome, man to date and maybe settle down with.
As with many other European countries, there are a relatively high proportion of millionaires amongst the UK population of over 66 million; indeed, there are approximately 1 million millionaires in the Uk. However, obviously, not all of these will be male and eligible or available or looking for a life partner.
For a young woman asking: Where's the best place to find a millionaire in the UK? if she is confined by location and wants to take the more traditional route of looking for a superrich man by going to restaurants, clubs or bars where millionaires may congregate or spending time hanging around events or functions which millionaires might just attend, then she ideally needs to be based in one of the more affluent areas of the country.
Unsurprisingly, the majority or some 46 per cent of millionaires in UK live in London and/or the South East. The Midlands, around Birmingham, is the second wealthiest region with 92,000 millionaires, whilst the North West around Manchester and Liverpool has the third-highest, with 64,000 millionaires living in the region. It's hard to make an estimate of the split of the total 1 million or so millionaires into male and female and it gets even harder trying to work out how many of this 1 million are both male and eligible and looking to date a new female partner.
So, whilst there may be more millionaires in the UK living in London and/or the South East, quite how many are actually available and wishing to date is almost impossible to estimate.
Plus, even if you do find that your town or city or region in the UK has a high proportion of millionaires, finding where and when they go and knowing if they are on the lookout for a new partner is daunting.
Therefore, when it comes to finding the best place to find a millionaire in the UK, there is only really one place to look! For any woman who identifies, researches and studies the options available of finding a millionaire to date in the UK , there will always be a preferred option, namely using one of the various, highly specialised millionaire dating sites.
Why?
Well, some of the key answers are quite simple really:
There are no geographic constraints as there are with traditional ways of looking for millionaires to date in the UK; it doesn't really matter if you are living in Newcastle or Wolverhampton, you can still look for and find a millionaire in Brighton or Manchester
There's no need to spend abortive time getting ready and travelling to venues or destinations where you think there may, just may, be eligible millionaires - only to find out that if there are millionaires in attendance they have a partner, girlfriend or wife already
By using one of such millionaire dating sites, searching for a millionaire in the UK can be undertaken without ever having to leave the comfortable surroundings of your home or office
Most sites offer a great selection of eligible, available millionaires and signing up as a member is easy; within minutes of joining it's possible to start perusing the photograph and bios of such millionaires
Safety concerns are well covered as, when you feel the time is right, it's possible to arrange a meeting in a public place with one or more of the millionaires in the UK you have identified and with whom you have been chatting online
This list can easily be added to, but the key answer to: Where is the best place to find a millionaire in the UK? is already quite clear. The dating technology to make finding a millionaire exists, so why not use it to your advantage?